Jan 29 2009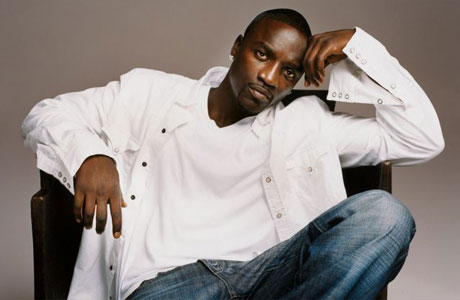 I barely know who AKON is and I would like to keep it that way. I think he might be one of those guys who sings with the robot voice but I could not name one song by him. Are they really even songs?
So why would I put this young man on my list? You might think it's because his music sucks but there is so much bad music out there I would never have time to complain about all of it. You might think it's because he got kicked off Gwen Stefani's tour and dropped by Verizon after dry humping a 15 year old on stage but no. AKON is on my list because of a quick interview with him that I saw today on the morning "news." He was explaining how he writes/records/mixes songs with ringtones in mind. Seriously, this turd was explaining how when he is mixing tracks in the studio he will listen back on a cell phone to hear how they will sound as a ringtone. As I type this I am so full of rage I might have to punch myself in the face! A CELL PHONE! FUCK OFF!
Could you imagine telling The Clash, The Who, The Beatles, Johnny Cash, The Pixies, The Ramones, The Replacements (insert awesome band here) that they had to tailor their songs to sound good on a cell phone speaker the size of a grain of rice? I'm guessing even Weird Al would tell you to go fuck yourself.
16 comments to "AKON!"