Jun 27 2008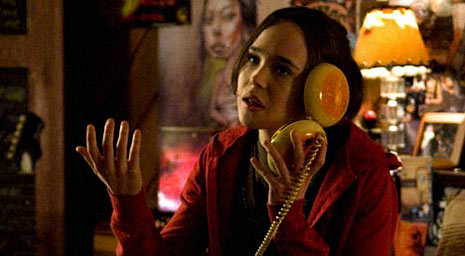 I'm always a little afraid to see a movie the general public describes as "SOOOOOOO good" especially when the film is one of those 'indie films' for the masses. Inevitably I hate it and everyone thinks I'm a dick for my correct and superior opinion. With that said, I went into Juno with a good attitude. I love Michael Cera and Jason Bateman, how bad could it be? Within 10 minutes I was working on plans for a time machine that would take me back 11 minutes.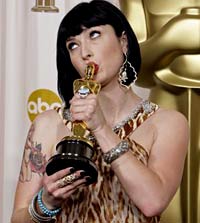 I don't care if Diablo Cody was a stripper or a Hooters girl or whatever the story is, she should stick to the pole because her movie is an insult to all the strippers out there who actually HAVE written great, undiscovered screenplays. In fact, she's the weak link in this mess. The basic storyline isn't bad and she had a great cast to work with but Diablo (I can't believe I actually have to type that) writes dialogue like a 1st year film student.
So listen up "home skillet," you did not like this movie. The kids were not "so real" and they didn't "sound just like real kids." Diablo Cody's life story is not interesting and she did not deserve an Oscar. You will immediately place your Juno DVD on ebay or craigslist for the price of $1. I am not a dick.
Diablo Cody and fans of Juno, you just made my list!
8 comments to "Diablo Cody and people who liked Juno!"