Mar 02 2009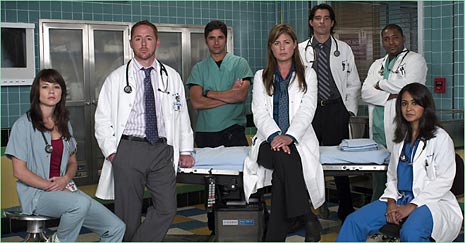 Seriously? Is this show still on?
Every week I see commercials for ER that claim the next episode is a "can't-miss event." It seems to me whatever hospital these guys work at is the least safe hospital in the world. Every week there's a guy with a gun mowing people down or a helicopter crashing through the roof. You're there for a simple tummy ache and the next thing you know your alcoholic doctor is screwing the nurse and a runaway truck is driving through your room.
Why can't ER be more like People's Court and be awesome? Is that too much to ask?
13 comments to "ER!"