Apr 23 2009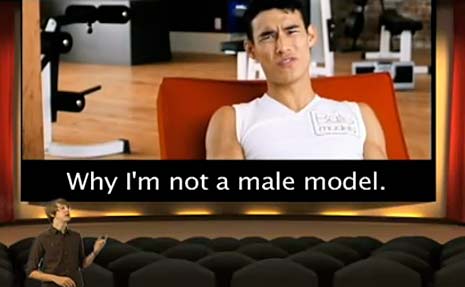 FINALLY something that combines my love of pointless texting and people who talk during movies!
If you are a normal, fully functioning adult then you probably have not heard of "MuVChat." Take a moment to thank Jesus for this because I am about to ruin your life. MuVChat allows you to read what's on the minds of the dipshits sharing the theater with you. You see, at a MuVChat screening you can text any piece of bullshit rolling around in your empty skull and it will appear at the bottom of the screen. Imagine how insightful and creative these texts must be. I'm guessing it's mostly comments like…
"Yo diz guy iz fast and furious yo"
"WTF dat guy doing yo"
"yo look out dat guy be behind yo azz!!!!"
"why dis button guy gotta age backwardz and shit yo :("
"deez guyz is fagzz yo"
"beyonce's azz be da shiz yo LMAO ROFL"
"Rosebud is the emblem of the security, hope and innocence of childhood, which a man can spend his life seeking to regain, yo"
I mean just look at the sample comments they put in their promo video. "Why I'm not a male model." WHAT THE FUCK DOES THAT MEAN? Are they as dumb as their audience or do they know they are marketing to idiots and want to speak their language? Either way it makes me want to stand outside the MuVChat offices and fling poop at anyone leaving the building.
If MuVChat becomes popular I beg you to kill me! Thanks (sort of) to my wife for bringing this to my attention.
Watch this but prepare to cry yourself to sleep.
11 comments to "MuVChat!"