Apr 27 2009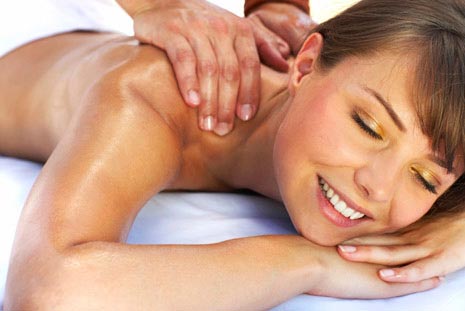 See the look on this woman's face? You will never look like this while getting a massage from me.
I don't care if giving a 5 minute massage would lead to hot, sweaty sex with Lucy Liu on a private Caribbean island while Brooke Burke and Keeley Hazel watch and beg to join in, I'm not doing it so stop asking, Lucy!
I absolutely LOVE to RECEIVE a massage, especially from a professional (insert happy ending joke here), but I despise giving them. I would rather retake the SATs than massage your back. When I try to give a massage I begin with good intentions but literally after 10 seconds I am sick and tired of it. I'm not happy, you're not happy, so why bother?
15 comments to "Giving a massage!"