Jun 08 2009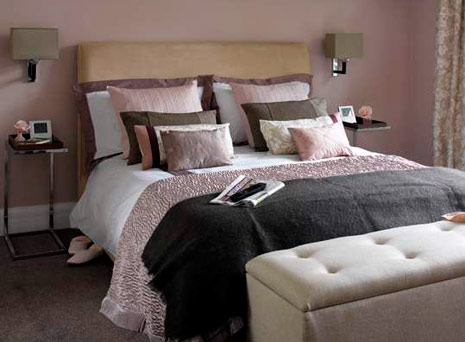 This is my biggest nightmare.
I am not a fan of fussy interior design, especially when it is taken to such an extreme. What kind of a psychotic maniac wants to spend 45 minutes every night excavating through a pile of pillows like some earthquake rescue worker? Oh and guess what, you get to spend most of your morning replacing these functionless pillows in just the right order while the rest of us normal people sleep in until the last possible second before work.
These pillow people are obviously unstable and could snap at any moment. Move one pillow out of order and you've got another Jeffrey Dahmer on your ass. Yeah, that's right, these horrible pillow people are worse than Osama Bin Laden!
9 comments to "Beds with too many bullshit pillows!"