Sep 02 2009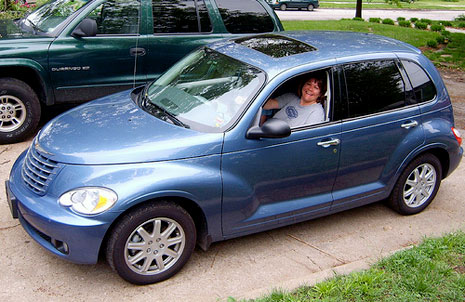 If you are anyone other than a suburban mom over the age of 50 and you own a PT Cruiser, it's time to figure out exactly where it all went wrong. Loosen your novelty tie and take a moment to really think about your life.
On a side note… I'm up to my sunglasses (which I wear on the back of my neck in an attempt to be as money as Guy Fieri) in shit to do this week and have decided to neglect my website for a couple days. I realize this will ruin your life but I will be back in a couple days with my important opinions.
Speaking of cars… My friend (yes I have friends) sent me this link to some awesome photos of people driving.
5 comments to "PT Cruisers!"