Sep 17 2009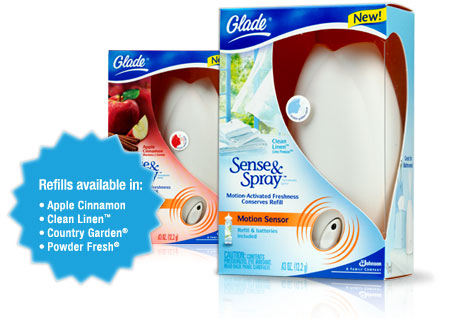 Has it really come to this? Motion detector air fresheners? Can I just put ALL air fresheners on my list so I can die in peace?
Imagine being so bored with life that you are willing to load two batteries and a scent cartridge into some ugly, plastic piece of shit just so your crappy house smells less like actual crap and more like artificial crap. The only problem is that all an air freshener really does is add the smell of a whore to the smell of the rotting food in your kitchen. Here's an idea, spend more time cleaning your fucking house and maybe you wouldn't need NASA-designed air fresheners to mask the smell of failure that hangs in your home.
Think of all the energy, chemicals and waste that go into making these dumb contraptions. You want your house to smell like "fresh linens?" WASH YOUR SHEETS you turd.
As much as I hate Glade Sense and Spray, nothing will ever be more idiotic than Scent Stories.
10 comments to "Glade Sense and Spray!"