Jan 25 2010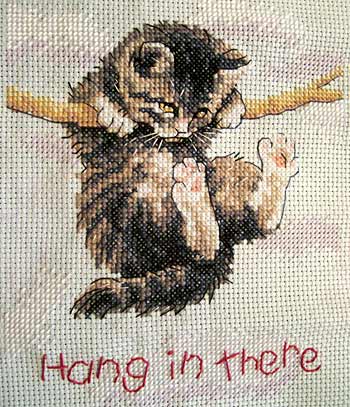 Holy shit, I am completely overwhelmed by all the comments and well wishes from everyone. Seriously, I am truly touched that so many people would take the time to write.
So, I'm rebuilding, I'm getting my shit together and I'm dusting myself off. I will be back, I just don't know when. I think for a while I will try to write a few times a week. Once I am unpacked and settled in my new place I will get back to the 5 days a week schedule. I was honestly ready to quit but you guys talked me out of it. I wish I knew how to quit you.
So in the meantime, I would like to hear as much Jay Leno bashing as possible.
30 comments to "Thanks!!!!!!!!!!!"
#

Yours Truly

on 25 Jan 2010 at 8:31 pm

You're welcome.

…………………….I hate Jay Leno's chin.

#

jason

on 25 Jan 2010 at 9:54 pm

you have the right attitude. carry on with your bad self, listy!

Oh, so you're a gay cowboy…

Yay for continuing to make us all laugh!

#

ffaf

on 25 Jan 2010 at 10:35 pm

This is where we either start the slow clap and the chant of "listy, listy!" or we go "mighty ducks" style and just chant "quack, quack, quack…."

#

Paul in Saint Paul

on 25 Jan 2010 at 11:06 pm

Maybe squeeze in a happy post. Block Guy Fieri from your mind and focus on Adam West. The days are growing longer and there's almost always a tomorrow.

I'd like to share with you all a poem I wrote for a dear friend (honestly) in college… I just found it in a folder full of random shit, printed from a fucking dot-matrix printer, circa 1992:

I'm gonna clean out your cornhole with my battery brush
Rotating it clockwise with glee
There's some crusties in there and I'll give 'em a flush
If you'll kindly bend over my knee.

Oh think of the joy brushing away
The five pounds of undigested meat
That is hiding on the other side of your hole
You bitch.

Forget a colonic, or disposable enema
My brush is the way to go
Just don't worry when your bung starts to bleed
Just grab my rod and start to yank
Hard.

#

Yubbers

on 26 Jan 2010 at 4:01 am

That poem was intense. I'm experiences sympathy pains :/

#

Anne

on 26 Jan 2010 at 8:23 am

Leno is such a weiner, he actually blames NBC for his shitty show! I hate his streaked hair (FAKE!) and his car collection that could feed a 3rd world country for a year (ASSHOLE).

Long live Conan!! "If you are kind and work hard, amazing things can happen."

#

rachel

on 26 Jan 2010 at 10:42 am

thanks for getting your shit together and realizing that complaining to us will be your best therapy. so..actually…..you're welcome. xo

Thanks, Yubbers: spoken like perhaps you've seen or used a battery brush.

For those of you who haven't, see what it looks like here:

http://ecx.images-amazon.com/images/I/21MdmKAweFL._SL500_AA280_.jpg

#

Quase

on 26 Jan 2010 at 11:00 am

Ohhh, that bastard Leno… Not only stole the Tonight Show from Letterman, he did it fucking TWICE, now with Coco… I wish one of those freaking steam cars he has assplodes in his face and blows his chin away…

I seriously believe we can solve most of the worlds problems if not all of them by finding all the Jay Leno fans of the world, capturing them, and enslaving them.

#

rachel

on 26 Jan 2010 at 12:14 pm

mike-
easy enough. just raid all the retirement villages…or wait another 5 years as they die out.

ps. you know none of Leno's fans really know what's going on, because they don't know how to work them-there-internet-machines.

#

Tommy

on 26 Jan 2010 at 2:13 pm

you got it guy.

#

AlexandraJade

on 26 Jan 2010 at 4:43 pm

Yaaaay listy!
So glad you're getting back on track, and I'm glad we convinced you to stay.
Theres many a conversation that occurs at work when me and my best friend (who work together) will be sat, bored out of our skulls at the corporate hell we work at and I'll turn to her and go
"OMG did you see youjustmademylist's latest?!" and I'll load it up (risking getting fired) onto her computer and we'll cackle for a good 10-15 minutes.
So thank you for staying!
xxx

#

Ed

on 26 Jan 2010 at 6:12 pm

I would like to find the person who stole your shit and pummel them with Jay Leno.

#

Savvy

on 26 Jan 2010 at 8:10 pm

if you quit this blog… i quit life. you basically take what im thinking, put it into words, and then i force it onto my friends! this is one of the only things i actually "lol" to. im extremely sorry for what happened. i got robbed once and instead of moving forward i dug myself into a hole of depression for a year. dont do what i did. you rock!

#

Jeff

on 26 Jan 2010 at 11:29 pm

I think Jay Leno is pretty funny. Who really gives a crap what he does to other millionaire talk show hosts? Surely there's more important things to worry about…

And sorry to hear about your stuff. I simply cannot imagine what it must feel like.

Yo, Listy.

I'm a bit late checking in here, but sorry to hear about your situation. Glad to hear you're feeling a bit better though!

I don't often comment, but I check in pretty regularly. You write great stuff and I'm glad to hear you'll continue!

Oh and fuck Jay Leno. And Guy Fieri.

#

icecycle66

on 27 Jan 2010 at 1:17 am

A needle point "hang in there cat".

What a homo.

#

Ed

on 27 Jan 2010 at 2:37 am

Today is the first day of the rest of your life. Hang in there.

#

Iron Fists

on 27 Jan 2010 at 3:35 am

I'm not sure who Guy Fieri is, but they advertised Knives in the paper over here…

WHo the fuck needs go faster flames on their kichenware??

#

Candy

on 28 Jan 2010 at 7:21 am

Glad to hear you're going to stay on!

I HATE Leno. I HATED him back when he convinced NBC to give him the Tonight Show and screwed over Letterman. Now, I'm sure Dave's laughing to himself over this whole mess while he bangs his way thru a whole crop of interns….Leno must have some good shit to hold over somebody's head. I hope his return to 11:30 tanks and ends up killing the Tonight Show. Good riddance. (Chelsea Handler, Dave, and Craig Ferguson are far more entertaining anyways).

Oh, and I think of Leno's chin the same way I think of Owen Wilson's nose: they're both hideous and give me the urge to smack my TV when they're on screen….

#

Christine

on 28 Jan 2010 at 3:03 pm

Keep hating, Listy. Personally, I find hate and contempt heels all wounds. Even if you can't continue writing for awhile, maybe you could get guest bloggers, like SanFran if they're willing to do it?

Also, I'm just about to watch Leno on Oprah–two people who fill me so full of rage that my TV might just explode,

I'd be into that.. I've got quite a list, if I say so myself.

In fact, my list is on my list. It's a veritable feedback loop.

#

Liz

on 30 Jan 2010 at 6:17 am

Listy. I have never commented on your blog, and therefore you probably have no idea what a loyal reader I am. In fact, my entire family reads your blog regularly. I use it to teach my children about how annoying the world can be. Please know that we are sending you our most positive energy, so that you may soon continue to send us back yours. As twisted as it is.

#

ev-man

on 30 Jan 2010 at 5:04 pm

Just stumbled onto this thing. I googled "recumbent bikes are for douches" and this page came up. Don't kill yourself because your website is good!

#

ev-man

on 30 Jan 2010 at 5:06 pm

oh yeah… and that story about your shit getting stolen the day before you moved actually made me laugh, instead of feeling sorry for you. I'm actually glad it happened so I got to hear about it happening! Well, now that I've said it, I kinda feel bad… a little.

#

Kelly

on 01 Feb 2010 at 12:08 pm

I really love your site. Perhaps I should mask my adoration with an appropriatly sarcastic remark, but I'm going to refain. I'm sorry you have so much drama right now. I hope things improve soon. Take care.

#

J Dub

on 01 Feb 2010 at 9:18 pm

ev-man I will slap you.

Bring the hate, Listy. We miss you.