Mar 31 2010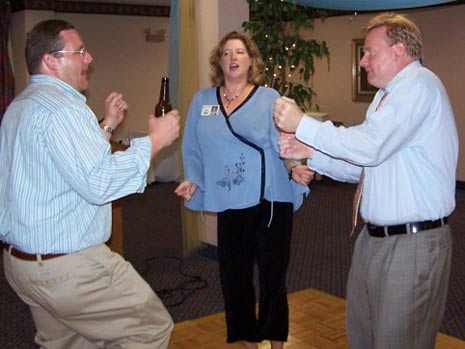 How to "churn the butter"
Step one – Be white.
Step two – Drink two beers (preferably light beer).
Step three – Place upper teeth over bottom lip.
Step four – Think it's 1989.
Step five – Extend arms from body and move them in circles (preferably not in rhythm to the shitty music playing at your lame office party).
Step six – Look around office party proudly, for you are now the funniest guy in Mergers and Acquisitions.
Step seven – Poop out what little dignity you have left and give up on life*
*If you are male, now is a good time to get adjusted to the new vagina in your Dockers.
These kids think churning butter is funny. These kids are wrong.

15 comments to "People who do the "butter churn" dance and think it's HILARIOUS!"