Jul 07 2010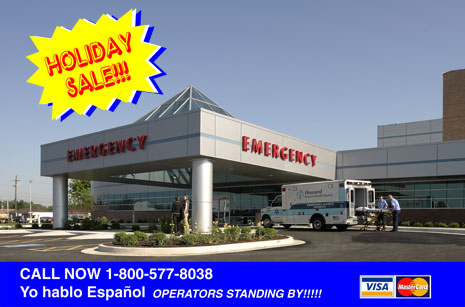 "Holy shit Linda, I think I'm having a heart attack!"
"What did you say Brad? I'm scrapbooking."
"I said I'm having a fucking heart attack! You need to get me to the hospital!"
"Oh jeez, don't panic, I saw a really cute commercial the other day for a hospital. The doctors looked so handsome and the girl doctors were Asian. What the heck was it called?"
"Just call 911 Linda!"
"Hold your horses mister, I think you would really like this place, it had a real cute entrance with a cute fountain and the doctors were walking in slow motion. It made them look very hip."
"I think I just pissed my pants. LINDA!"
"Maybe that dang commercial is on the DVR, I think I saw it during Ellen. Oh, that reminds me, I saved it for you because that sports fella you like was on."
"Heart…attack…FUCK…THE…DVR!"
"That's some way to talk! Fine let me check Yelp. Ooooooh, this one gets 4.5 stars! Dave_matthews_1_fan says it has the best vending machines! Brad, does that sound good?"
"Heart…ex…..ex………..exploding."
"Shoot, sandwich_lover gives it 1 star and says 'don't waste your time, I've been to better hospitals.' Brad what do you think? I wish I could remember what hospital that commercial was for. It was black and white. Brad? BRAD? IT WAS BLACK AND WHITE."
"dying."
"OK, keep your pants on. Let me just update my Facebook status real quick and we can be on our way to that vending machine hospital… 'Leftover pizza, sweat pants, Legos EVERYWHERE and late night trip to the hospital… just another crazy day for the Smithporks!'"
"Take me lord, I am ready."
"Found it Brad! Honey? Crawl into the living room, I wanna show you."

10 comments to "Commercials for hospitals!"
#

Tommy

on 07 Jul 2010 at 11:03 am

Great play shakesphere

It's about time someone praised this post!

as someone who's produced, shot, or edited (or any combination of the three) hospital commercials, I can tell you the spots are all formulaic. Cue dramatically-lit shots of stoic staffers (because we all know how dramatic the lighting is in medical facilities), some close-ups of hands and smiles and stethoscopes – add a duotone or sepia, or, if the ad agency representing is hip, hyper-saturated colors with a vignette… and finish it with some sort of anthem-style stock music, and viola! Fin!

#

ffaf

on 07 Jul 2010 at 12:04 pm

This post was epic.

ffaf – Yes, more praise for me! Come on people, let's discuss my extreme awesomeness.

#

Paul in Saint Paul

on 07 Jul 2010 at 1:43 pm

You can't live Chicago now that it's just found its new Mamet.

In Reno we have two competing hospitals (Renown and St. Mary's) and so there are hospital ads. Mostly you see them on billboards here. St. Mary's has a more humorous campaign, showing x-rays of shit about to go wrong, like a dude about to nail his finger to a board and then it says something like, "St. Mary's: because shit happens and you need the blood to stop." But Renown has these obnoxiously serious, depressing billboards with huge red letters that say shit like "CANCER!!!!!! It's so horrible, isn't it? Fight it here. We cost more because we care." You're so right about how it doesn't matter where you go when you are bleeding from your testicles. There is a problem, you go to the hospital. Who cares which hospital it is?

#

Munchies

on 08 Jul 2010 at 5:27 am

This is EXACTLY how that situation would play out in my house. I would play the part of Linda. Oh how I love my DVR, and Google. And I secretly hate Brad, and scrapbooking. I love sandwiches but hate Dave Matthews. Wait, what?

#

Jeff

on 08 Jul 2010 at 8:45 am

Great dialog…

Listy, a master stroke – genius!

We have one hospital here – UPMC and their "healthcare network". They are a "nonprofit" yet spend tens of millions each year in advertising – like we can go anywhere else! They got Blythe Danner (Gwynnie's Mom) to do the VO – "Choose a hospital as if your life depends on it" – really, Blythe, really? Did you learn this during your tenure as a Rhodes scholar?

UPMC just closed a hospital in a very poor part of Pittsburgh – while spending hundreds of millions on the Children's Hospital right up the street from me. I guess sick kids pay better than poor people.

FUCK hospitals and their ads!