Aug 05 2010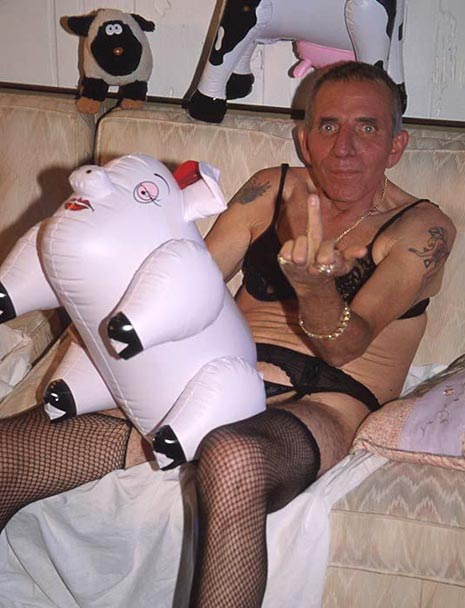 That's right people, you will have to survive two entire days without my hilarious and important opinions because I'm going on a road trip! If you happen to be attending the World's Longest Yardsale look for me. I will be the one scoring awesome deals with my Jedi-like haggling abilities. "You WILL give me this Singing Bass for .25¢."
I suggest going back through my archives and reading the last two years of my correct opinions. Wait, I've wasted TWO YEARS doing this? I hate myself.
Suck it.
12 comments to "ROAD TRIP!"
#

sara

on 05 Aug 2010 at 9:19 am

Better Watch out my company is sending out 2 bus loads of retirees ready to buy that bass for 30 cents just to spite you. Besides it would look great in their son's new apartment..aka their basement

#

Erica

on 05 Aug 2010 at 2:54 pm

Listy – how dare you…I suggest this site on your visit and REPENT SINNER!!!!!!!!!!!!!!!!!!! 🙂

http://www.roadsideamerica.com/story/10913

This one looks awesome:

Get me a Joey, please.

Ken – I saw several.

#

Jonathan

on 09 Aug 2010 at 10:32 am

.25¢ is one-quarter of one cent. What a steal! And yes, I'm a spelling/grammar nerd.

here's some video from Listy's roadtrip:

http://www.youtube.com/watch?v=h9vAOzYz-Qs&feature=player_embedded

Pretty much but my trip included more farting.

Jonathan – I never pegged you for a nerd.

#

Erica

on 09 Aug 2010 at 5:47 pm

Jonathan – no, Listy had it right…0.25 is the correct decimal denomination for one quarter of a dollar. 0.0025 would be 1/4 of 1 cent, you carry into the decimal place for one-thousandth of a dollar. 🙂

#

Jonathan

on 10 Aug 2010 at 8:14 am

Erica: No, he had it wrong (even gods make mistakes). $.25 is one quarter of one dollar. .25¢ is one quarter of one cent.

I'M ALWAYS RIGHT!

Looks kinda like the guy from Heaven's Gate that told all his friends to kill themselves and ride to heaven on the tail of the Hale Bopp Comet.