Sep 27 2010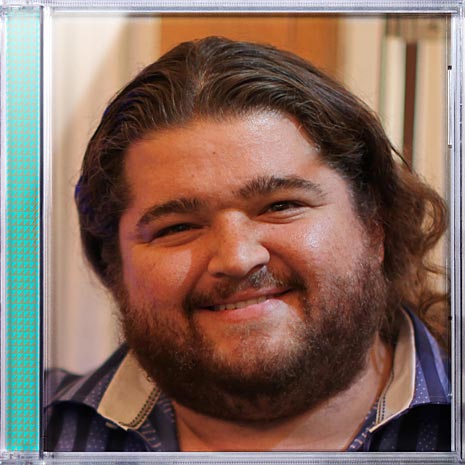 Really?
I've got to hand it to Weezer for finding a perfect way to illustrate how thoroughly bland and desperate their music has become, a photo of "Hurley" from everyone's favorite island of mystical bullshit, Lost.  I guess in many ways listening to a new Weezer album is just like watching Lost… you sit there confused for an hour wondering what kind of nerds wrote this shit and when it's all over you wonder why you keep coming back to the teat for more, like the big dumb asshole you are.
When asked about their decision to use a photo of actor Jorge Garcia on the cover of their latest album, Weezer had this to say, "Blah blah blah, ironic, Star Wars, shyness, windbreakers."
What the fuck happened? Weezer used to rule. Sure, it was way back when Clinton was still jizzing all over the White House, but still those first couple albums are classics.
In case you were wondering, the songs on "Hurley" suck gorilla taint.
18 comments to "The Weezer "Hurley" album!"
#

Dustin

on 27 Sep 2010 at 4:42 am

I approve of this message, and I encourage liberal use of the phrase "gorilla taint."

#

Rachy Mando Man Sammich

on 27 Sep 2010 at 4:45 am

Hurley is the shiznit!!!

#

Jeff

on 27 Sep 2010 at 5:29 am

And it's not even a good picture of him…

#

Andra

on 27 Sep 2010 at 6:27 am

Thank you for the album review, I am pretty sure you should give us more of these.

I too remember the good days of their debut album back when I was in middle school, Buddy Holly and Undone (the sweater song) were awesome. So sad they have been reduced to putting pictures of LOST characters on their albums to sell more copies.

#

sara

on 27 Sep 2010 at 7:50 am

Listy Rolling Stone should payroll you.

Jeff, where is this so called "good picture"? You wanna see BAD picture on an album cover check out Jeff Garlin's "Young and Handsome"

I loved LOST but admit this was a bit of a head scratcher. Seems like an odd choice to put on a cd cover. And I agree – this is a cropped image of Jorge with the band – you can kinda see he has his arm around someone (that's been cropped out), it's just kind of lame.

And – before the trolls/flamers/LOSTaholics start getting on your case, the actor is Jorge Garcia; Hugo was the character on LOST.

I have to hand to Weezer, just when I thought they couldn't dissapoint anymore they somehow find an even lower, low. wish they would have retired after the Green Album. And I won't argue with anyone who disagrees with me and says, "no, pinkerton was the last great album."

#

Erica

on 27 Sep 2010 at 11:17 am

Yeah, I am so sick of Weezer and their frenetic attempt to be so "cooler than cool" by uttering total gibberish and singing about sweaters. Fuck off. This album cover is just pathetic nihilism. I wonder what their record company thought when they came up with this retarded album cover? They should have just reached over for their cricket bat, swung it around and started kicking some ass.

Smell the Glove!

#

caleb

on 27 Sep 2010 at 12:05 pm

it seems that even they realize that their first couple albums are the best – http://pitchfork.com/news/40159-weezer-announce-first-blueipinkertoni-dates/

Julie – Whoops, brain fart.

Caleb – They need to get Matt Sharp back in the band. As soon as he left it all went to hell.

#

caleb

on 27 Sep 2010 at 1:38 pm

agreed.

#

Amanda

on 27 Sep 2010 at 8:38 pm

Hey, I thought you were going to ban that idiot pigface listman? The insults keep coming and it just makes this forum awful. Seriously, he is taking over and the numbers are dwindling…get his ass out of here.

Amanda – Done.

#

Amanda

on 27 Sep 2010 at 8:53 pm

WONDERFUL! I hope this place is going to be fun again…thanks! 🙂

Wait, Weezer were once good? Coulda fooled me.

#

Erica

on 28 Sep 2010 at 1:08 am

Listy – Thank you! Hopefully this board will get it's groove back now! You rock!

Ken – Really? You have to at least like the "Blue" album.

Erica – No prob.

#

sim1

on 11 Oct 2010 at 1:57 am

After letting these hipster fags effect me through my early teens I realized how gay this junk is. Weezer needs a VH1 'who gives a shit where they are now' episode with their jimmy eats world like, lower rung success. God their live shows must be like a happy days episode without all the hot slutty fonzie trim hanging around.