Apr 01 2011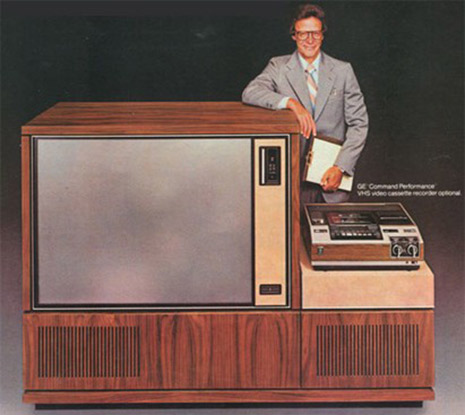 Hey jerks, remember how I said I had a book offer and I totally blew it off? Well, that was true but also a lie. The truth is this, I have actually been working on something HUGE and I can finally talk about it. Sort of.
Let's just say your hero and savior, Listy, will soon be on your stupid flat screen TV. Well not me personally, but You Just Made My List, as a concept, will.
I'm going to be so fucking famous! I can't wait to go to pool parties at Guy Fieri's mansion!
More later!
28 comments to "Look at me ma, I'm on the TV!"
#

SanFran

on 01 Apr 2011 at 10:35 am

Your likeness won't be on my TV because ours is only hooked up to the stupid DVD player. Although, this does make a case for cable.

When you come visit, I'll make sure the paparazzi is notified.

Ass.

#

LG Chick

on 01 Apr 2011 at 11:57 am

I hope you're not joking!
Dude, I honestly think you should get a book deal, but whatever this is, I hope it's big, and you make a shitpile of money with it.

He's going to need to make a shitpile of clams in order to stop me from divulging Listy's deepest, darkest, secret.

It is very deep, very dark, and covered with lanolin.

April Fools. Nobody wants my stupid bullshit.

I hate April Fools jokes. This wasn't even a good one.

I know where you live SanFran!

#

Lawrence

on 01 Apr 2011 at 2:32 pm

So no Guy Fieri parties? That's the cruelest April Fools joke since I saw my dad on To Catch a Predator.

#

LG Chick

on 01 Apr 2011 at 4:05 pm

Darn. The world needs to know how awesome you are, List! You really would have a killer book with a compilation of your posts and comments – it's already written! I can't wait to see you on the talk show circuit. Lawrence, Caleb and I can be your entourage. It could be hot..

#

Erica

on 02 Apr 2011 at 1:11 am

Oh thank god this is an April Fools! I has flashes of you in a 'Shit My Father Says' type horrible web-to-TV disaster with Dane Cook as Listman who comically tells us every week that "YOU just made my LIST" sucka.

#

Steph

on 02 Apr 2011 at 1:46 am

Really????????????

#

Munchies

on 02 Apr 2011 at 4:10 am

Only assholes participate in April Fool's Day.

Well, that's a relief. I was worried I'd have to buy a flat screen TV and rehabilitate my fireplace so i could install it over it.

#

Sara

on 03 Apr 2011 at 10:42 am

but Lusty, I've met you…SEEN you IN PERSON, and those good looks MUST be on display. Just to clarify, i met you under legit circumstances.

Sara – Hmmmmm, that is a good point. I am very good looking.

#

LG Chick

on 03 Apr 2011 at 11:39 am

Some of us have not had the honor. It's easier to idolize when you have an actual photo, you know. Please gift us with your visage, Listy!

#

Lawrence

on 03 Apr 2011 at 5:34 pm

Don't show them a picture, Listy.

You know why I'm so irresistible? Mystique baby! Also, my skills in Rad Racer don't hurt either.

#

SlimJackson

on 03 Apr 2011 at 8:33 pm

I have to say though dude…If you sculpted your material into a stand-up routine, I am pretty sure you would do well. Oh and you need these in Wicker Park…

http://uk.gawker.com/5781582/someone-is-setting-hipster-traps-in-new-york

#

LG Chick

on 04 Apr 2011 at 12:10 am

Lawr – Rad Racer, Shmad Racer. I don't know what that is.
You are supposed to stick by me, dude, not contradict me.

The hipster trap is genius!

#

Lawrence

on 04 Apr 2011 at 10:03 am

@LG Chick, I'm working with you. You are trying to discover if Santa is real or not and I'm telling you to just believe.

Also, Google Rad Racer and you'll understand what makes me magnetic.

#

LG Chick

on 04 Apr 2011 at 11:19 am

Ok, Lawr, I'll look it up this afternoon. Right now I have to get pretty for my lunch/shopping date with a friend. I'm such a girl, huh? 🙂

#

LG Chick

on 04 Apr 2011 at 5:37 pm

Alright, Lawr, are you with Listy, down in his mom's basement eating cheetos and playing nintendo 'till all hours of the night? Boys, there are better things to be doin' in the evenin' hours…

#

Sara

on 04 Apr 2011 at 6:19 pm

no, all of you, listy is a hottie. you don't know what you're missing.

#

LG Chick

on 04 Apr 2011 at 6:54 pm

Sara – You're killing me! Please sneak into his house and get a pic and post it. I am so jealous of you that you have seen him in person.
I'm feeling like one of Charlie's Angels, (I'm blonde, so I'll have to be Cheryl Ladd) except we don't even get to see the glimpse of the back of his head!
So, Sara, if you had to compare him to a famous person, who would he be most similar to? Spill, girl – I'm counting on you!

#

LG Chick

on 04 Apr 2011 at 7:02 pm

Sara, it goes without saying that my preference is a pic of him in the shower…..

#

Lawrence

on 06 Apr 2011 at 9:53 am

I've always wondered where this mom's basement thing comes from. Cheetos?!

I think you'd be very surprised at how that gamer stereotype does not apply to me. VERY surprised.

#

LG Chick

on 06 Apr 2011 at 1:37 pm

Never mind the Cheeto reference, Lawr. I know you're a hottie! Wait. I don't know that. I'm just assuming that. And yes, I want to be surprised – bring it on!
I'm just not personally into video games. Maybe it's a girl thing, but I haven't played since college, when we all played Pac Man!
On a more serious subject – Listy! WTF!?!?! I know your wittle finger hurts, but can you at least toss a subject into the ring and let us chew the fat? I don't want to start looking elsewhere for my blog fix. I love the peeps here.

#

Melissa

on 06 Apr 2011 at 3:58 pm

Please post something…your blog is becoming a singles forum. My brains is hurtin'.

#

LG Chick

on 06 Apr 2011 at 4:45 pm

Lawr, spread your love. Someone's jealous….
This is what happens when the teacher (Listy) steps out of the classroom.

#

Lawrence

on 06 Apr 2011 at 6:16 pm

@Melissa

You know what I do when my brain hurts? I go to a department store and wrestle mannequins. Or I challenge homeless people to a long jump.

Trust me. This stuff works.