Dec 25 2008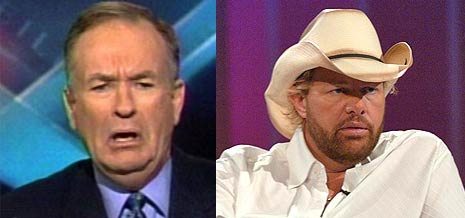 If there's a war on Christmas why do I start seeing Christmas related shit in stores around September 1st? You can't avoid Christmas in this country, it's shoved up your Santa hole every two seconds. The "war on Christmas" is just so silly.
Guess what Bill and Toby, there are millions of non-Christians in America and if they would rather say "happy holidays" then who cares? Go change each other's poopy diapers you big babies.
So to all my readers, I would like to wish you a safe and happy HOLIDAY. To Bill O'Reilly and his girlfriend Toby Keith, Merry Fucking Christmas you turds!
9 comments to "Idiots like Bill O'Reilly and Toby Keith who think there is a "War on Christmas"!"