Feb 24 2009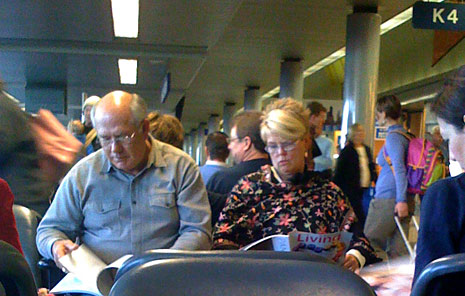 I saw A LOT of short, sassy mom hair last week on vacation starting with this gem of a hairdo at the airport. This woman wants the world to know that the kids are in college and she's ready to put on a comfortable pair of Crocs and get tipsy on 1 and a half margaritas. Oh what the hay, she might even order it with salt on the rim. I'm guessing someone is going to get his bald head rubbed too.
The thing that makes sassy mom hair so special is the fact that, unlike the mullet, it's party up front and an even bigger party in the back. The whole fucking head is in party mode!
Wait, do I like sassy hair or hate it? I can't tell anymore.
17 comments to "Sassy mom hair!"