Mar 27 2009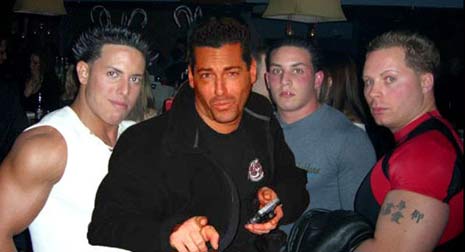 Sorry, I'm human!
OK, here's the deal. I have a few sites all running on the same server and due to my awesomeness I am starting to overwork the computer machine. You see, the internet is a series of tubes and… forget it, you can't possibly understand. Anyway, it has made working on the site difficult BUT the complaining will resume Monday!!!
In the meantime, here's a funny story. In high school I was dating a girl over the summer who moved to my town from Texas. About a week after school started I took her on a date to Fuddruckers. Nothing says "class" and "romance" like a 4lb cheeseburger. So as I'm taking my first bite she tells me that she's dumping me. Couldn't she have waited until after I ate my giant burger? Or here's an idea, tell me BEFORE we get to Fuddruckers and I spend my lawn mowing money on your sorry ass. The best part however is that she casually told me she was breaking up with me because I was not popular enough. Let me tell you, that was a feel-good moment.
Not popular enough? ME?!?
Oh yeah, well I'm so popular now that I'm crashing servers! I'm too popular for technology to even fucking handle it!
When I reread this I realize she made the right choice.
14 comments to "Yo, I suck!"