Apr 01 2009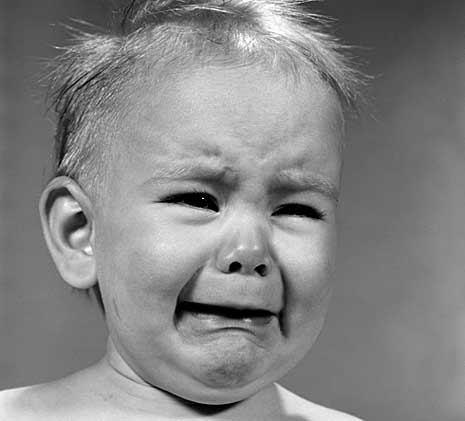 That's right jerks, I'm done. It's over. I quit. Take this job and shove it!
I've spent almost every night of the last 9 months forcing myself to write this dumb blog and I finally came to the realization that I hate blogging. I don't even LIKE blogs so what the hell am I doing writing one?
The truth is it has been really fun and I have enjoyed watching a little community of fellow complainers grow around the site and I feel really bad about leaving you all alone with your dark thoughts. On one hand I am happy I will no longer have to force myself to write every day but on the other hand I feel sick about letting my dumb little blog die. I also hate April Fools jokes and I hate myself for playing one today. So stop crying you big idiots. I'm not going anywhere, I've got too many things to complain about.
24 comments to "I quit!"
thats was nearly funny… well done 🙂

#

Will

on 01 Apr 2009 at 4:42 am

Yeah, you certainly got me going…fucking homo!

#

Anne

on 01 Apr 2009 at 6:10 am

Fuuuuck. Now I hate you for making me believe you on April Fucking Fools Day! I can't decide if I hate you more for playing a prank or myself for falling for it.

Geezus! I cried, I laughed…….. Listy you get me every time!

#

Paul in Saint Paul

on 01 Apr 2009 at 7:39 am

If I didn't savor April Fools' jokes so much, I'd be livid. Thank goodness you'll still be on hand for your blog-whining.

#

Perry

on 01 Apr 2009 at 8:30 am

Listman, I knew I could count on you for a good April Fool's joke!

I was hoping you wouldn't let the opportunity pass you by. Well done, sir, well done!

#

Patrick

on 01 Apr 2009 at 8:33 am

Hey Listy, how about really tall spoilers on cars???!! I saw one yesterday and I thought of you….

Patrick – Didn't I just tell you I QUIT? 🙂

#

Sara

on 01 Apr 2009 at 9:01 am

Patrick. I was at the grocery store the other day where there was one of those fast and furious cars parked near me. I went over to and grabbed the fin and I was like "Your not supposed to leave shopping carts in the parking spaces"….. shopping cart guy thought it was funny

#

rachel

on 01 Apr 2009 at 9:31 am

i hate you.

#

rachel

on 01 Apr 2009 at 9:32 am

i didn't mean that.

#

SanFran

on 01 Apr 2009 at 10:07 am

It's gonna be hard to sit down with my foot broken off in your ass!

#

Neish

on 01 Apr 2009 at 10:22 am

Of course, you could never quit, you love the (limited)fame and the minions you've acquired.

#

kaotiksymphony

on 01 Apr 2009 at 10:33 am

thanks for the panic attack

#

hodan

on 01 Apr 2009 at 10:47 am

holy shit you got me. i didn't even realize it was April fools day.

#

Tommy

on 01 Apr 2009 at 12:08 pm

Damnit dude, you took me to the depths of despair, heights of relief and the mediocrity of feeling duped all in a few seconds. Good work! asshole

Everyone – Sorry.

#

Reel2reel

on 01 Apr 2009 at 4:14 pm

Oh man you had me. Don't ever quit, the one thing this world needs is more haters.

#

Xina

on 01 Apr 2009 at 4:47 pm

Wait a second… you put effort into your posts? You are tricky. I couldn't tell at all.

You really had me for a second! I was like well, crap now I have to find a new highlight to my day…. Grr but good one! Muah!

#

Derp

on 01 Apr 2009 at 8:02 pm

Gay!

#

Yours Truly

on 01 Apr 2009 at 8:10 pm

Listy: You're supposed to tell everyone it was a joke TOMORROW (i.e. april 2). What the hell is wrong with you?

#

SanFran

on 01 Apr 2009 at 8:35 pm

Yours Truly: I think it's some form of premature
e-jaculation on Listman's part.

You've got something on your chin…

Lol @ Yours truly…. that would've sucked. I would've been so sad all night instead of just the 2 seconds. Genius!