Apr 08 2009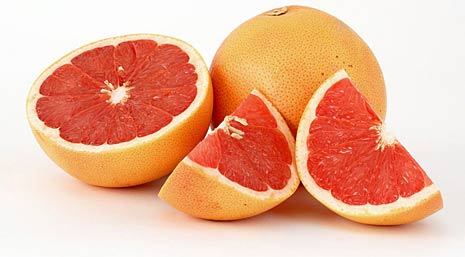 Remind me again why I just spent 5 minutes segmenting your sour ass.
You suck, grapefruit, and I hate your sucky juice. Have you ever taken a big swig of grapefruit juice thinking it was orange juice? It's like a punch in your flavor balls! It's like leaning in to kiss (insert the person you are most attracted to here) and as your lips meet and your tongues mingle, this person suddenly turns into your mom! You pull away and think, "what the fucking fuck was just in my mouth?" In fact, I would rather make out with my mom than drink a glass of grapefruit juice.*
It's not just the juice that pisses me off. I would conservatively estimate that segmenting a grapefruit half takes on average 45 minutes. And for what, one minute of sour disappointment? Fuck off grapefruit. Stop thinking you are as awesome as your cousin the almighty orange. You are just embarrassing yourself. You sicken me.
*What is wrong with me?
19 comments to "Grapefruit!"