Jun 28 2008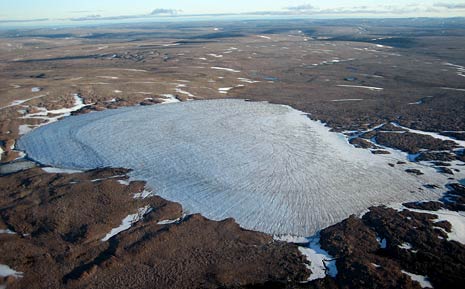 Hey kids, gather around, I want to tell you something. Santa Claus is going to die this summer. That's right, Santa, Mrs. Claus, the elves, the reindeer, the people who take care of the reindeer, Santa's accountant, his IT guy, their personal chef and the entire staff are all going to fucking drown. Santa's workshop and home will rip apart and fall into the frigid waters. Tiny, bloated elf corpses will litter the water along with Timmy's xbox, little Sarah's Dora the Explorer Springtime Princess doll, Tommy's Jeff Gordon NASCAR action figure and Susie's "Baby Looks Sick."
That's right, for the first time in, I don't know, EVER the North Pole might be ice-free this summer. Congratulations everyone, we did it!
Listen up jerks, scientists do not have a political agenda, at least the ones not hired by George Bush. They are obsessed with facts and verifiable data, it's what these nerds live for and even though you kicked their sissy asses in high school these dorks are still trying to save your fat life you fatty.
The evidence is overwhelming that global warming is very real and very manmade so wipe the Cheeto dust off your face and wise up you big dummy. Ignoring science is like pouring boiling water on your arm and then proclaiming "the jury is out" on exactly why your Tasmanian Devil tattoo is starting to blister and melt.
Those of you who don't think global warming is real have a permanent home on my list!
5 comments to "People who don't think global warming is real!"