Apr 28 2009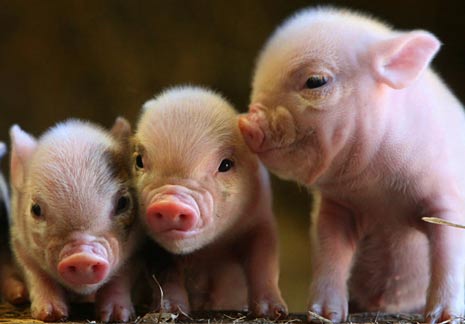 Fuck! Are you fucking kidding me? Now I have to worry about this shit?
I was just in Mexico! Do I feel feverish? I can't tell. Shit I think I have swine flu! Is uncontrollable snorting and an overwhelming desire to roll around in my own poop a symptom?
How did this crap start? Did swine flu start with some drunk sorority girl who was convinced by the good people at Girls Gone Wild to make out with a pig while on spring break in Mexico? I imagine it would have started slow like, "Hey Madison, just show us one nipple for a couple seconds and we will give you this highly valuable T-shirt! You want a T-shirt don't you? You want to be cool, right?" Next thing you know, Madison has a face full of hog ass and the rest of the world is walking around in blue surgical masks.
God, what's wrong with me? This post is a little over-the-top don't you think? Shit, is that a symptom of swine flu, overly aggressive and offensive blogging? I need to go lie down.
29 comments to "Fucking God damn motherfucking swine fucking flu!"