May 01 2009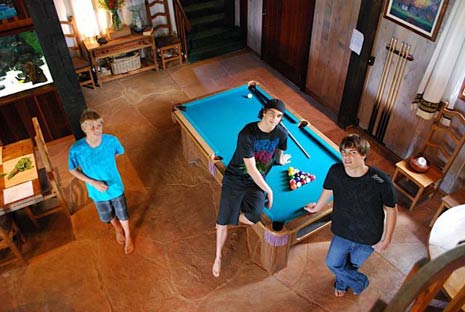 This is one of those subjects that fills me with so much rage that I'm not convinced I can make it through without punching my computer in the face. It does not help that it's past midnight and I am tired from drinking.
OK, I know you have seen, or at least heard of, Mtv's Cribs. Well now they have a new version called "Teen Cribs" that makes me want to dig a hole and bury myself alive. You might think from the title that this program visits the homes of famous teenagers like the Jonas Brothers and shows how awesome they are and how bad you suck. Believe it or not, it's actually much worse. Teen Cribs goes to the homes of rich families who happen to have teen children. Are you following me? These are just a bunch of random rich asshole teenagers! They are not famous and they have literally achieved nothing more than being lucky enough to fall out of the vagina of a rich woman.
Who the fucking fuck wants to watch some spoiled fuck with unruly hair take you on a tour of their parent's mansion? No wonder this country is about to implode!
I hate everyone.
25 comments to "Teen Cribs!"