May 22 2009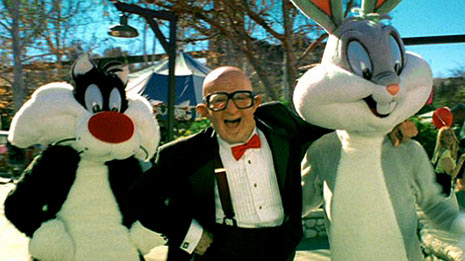 FUCK! I spent the last 9 months cleansing the brain space that had previously been invaded by "We Like to Party" by the Vengaboys but thanks to a new round of annoying Six Flags commercials it's right back in there.
I know I already wrote about Six Flags and their mind-numbing commercials that seem to run during EVERY SINGLE commercial break but the gates of hell have opened once again, only this time Mr. Six is actually speaking. It makes me very uncomfortable and I want it to stop as soon as it starts, sort of like an inappropriate hug from a step uncle. On a side note, I just googled "step uncle" to see if it was one word or two and discovered this insanity…
"I have a freind [sic] who is dating her step uncle, they are not related by blood at all, but is it right? because i feel i should advise my freind [sic] on this!"

"Step uncle-step niece relationships are not prohibited under Leviticus 18 in and of itself. As long as, they are of age I don't see the problem."
I'm sorry for my lack of focus but what the hell?
OK, what was I talking about? Who cares. I also saw that Mr. Six is on Twitter which reminds me, follow me on Twitter if you want to ruin your day, possibly week.
God, this is the worst site on the internet, why are you still bothering with me?
12 comments to "Why is "Mr. Six" talking now?!?"