Jun 09 2009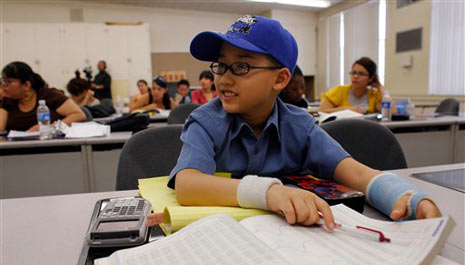 Nerds.
These over-achievers really bug the shit out of me. While every other kid their age is setting crap on fire, falling out of trees, jumping their bikes over each other and generally being awesome, these tiny students are sitting alone in their rooms studying astrophysics and generally being lame. They are wasting their childhood AND their college years in one fell swoop.
Have you ever seen these turds interviewed? They are almost always little condescending shits that are practically begging to have their underwear pulled over their heads.
Whatever, I'm sure they will all end up rich. I'm not jealous, look at me, I never graduated college and I'm a prestigious blogger!
12 comments to "Pre-teens who go to college!"