Jun 15 2009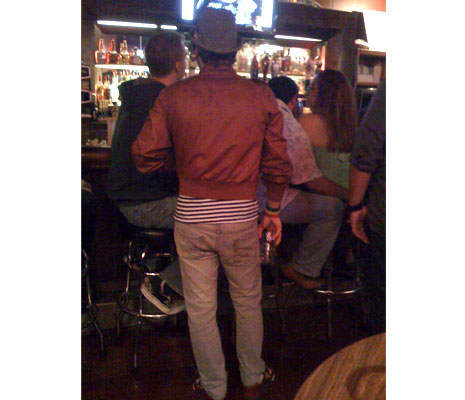 You know who wore Members Only jackets? My dad in 1985. You know who looked cool in his Members Only jacket? Nobody.
Nobody ever looked cool in a Members Only jacket but compared to this hipster turd, my dad looked like fucking Burt Reynolds. At least my dad was trying to look awesome, unlike hipsters who want you to believe they look like assholes on purpose. Ironic hipsters think they can hide the fact that they are dorks by making you believe they are dorky on purpose. American Apparel has based most of their products on this theory.
Well I for one have had enough of this bullshit, so ironic hipsters beware because I'm going to be shaving your mustaches and shredding your Members Only bullshit the next time I see you.
11 comments to "Ironic hipsters!"