Jun 25 2009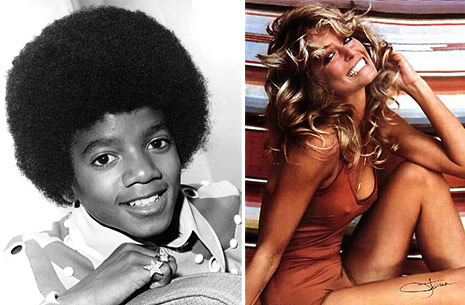 Geez god, what's the deal dude? Did someone give you one of those motivational "Successories" posters and did it inspired you to make the "most of your day?" Well hooray for you tough guy, you really seized the day! Oh, and nice work on the anal cancer. It's not bad enough to give Farrah cancer, you have to make it cancer of the anus? What a dick. Don't even talk to me right now.
Lest ye forget what a bad-ass Michael Jackson once was, here he is laying it down at an age when you were still crapping your jammies.
And check out this A capella version of "The Love You Save" – INCREDIBLE!
And let's not overlook Farrah Fawcett-Majors.
23 comments to "God, for killing Farrah Fawcett AND Michael Jackson on the same day!"