Jun 30 2009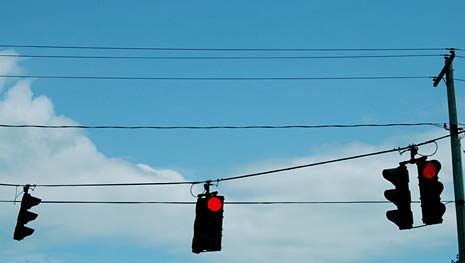 These assholes are the worst people on the planet. They do not deserve to share the oxygen we breathe. They are worse than serial killers, they are worse than Hitler.
These people pull up to a red light in the left lane of an intersection without a left turn lane. You feel safe and cozy about pulling up behind them because they are obviously not turning left. I mean how could they POSSIBLY be turning when their blinkers are off? You are so happy with your lane choice that you crank up the Creed song on the radio and fucking rock the fuck out! Life is good. Ding, the light turns green but wait, what is that? Suddenly, without warning these fuckfaces casually turn on their left turn signal and your life will never be the same.
Listen up dicks, turn your blinker on BEFORE you get to the intersection! Your turn signal is there to tell people "Hey, I'm going to be turning in the future" not "Hey, I'm turning NOW!" Waiting to pop that son-of-a-bitch on when the light turns green is pointless and I hate you.
17 comments to "People who wait until the last second to put their turn signals on!"