Nov 04 2009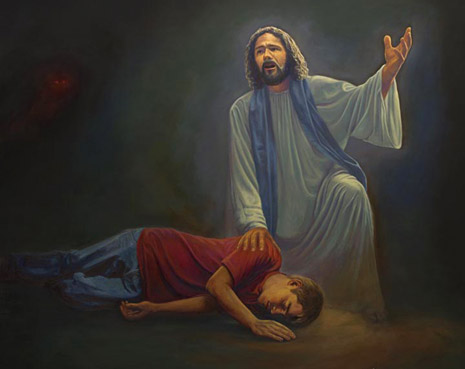 First, I'm fucking SICK! It feels like someone forced Guy Fieri's bloated corpse into my lungs. Every breath is torture.
Secondly, did you ever want to know what I look like? Well I just about shit my pants when I stumbled across the painting above because I'll be God damned if that isn't me being comforted by the J-man! Seriously, it looks just like me. Should I be worried?
I'll try to write something real tomorrow.
12 comments to "Kiss my ass, I'm sick!"