Nov 10 2009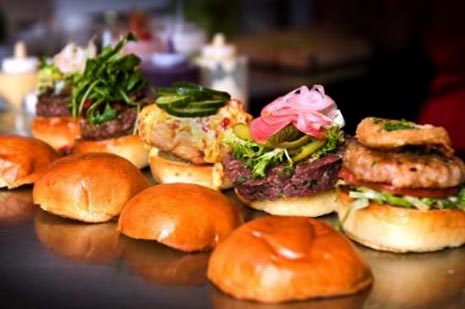 Can all you douchebag chefs stop "reinventing" food that is already perfect?
There simply is no way to make the classic, basic cheeseburger better so stopping piling random shit all over it and telling me it's better. This trend of trying to make greasy fast food into an expensive gourmet meal is lame. Not only do gourmet burgers not taste as good, they are always so tall you have to unhinge your jaw like a fucking python to take a bite. And stop making desserts with Cap'n Crunch crumbs. Ha ha ha (slow clap) we get it, you're whimsical.
Stop thinking you are so talented that you can take something as amazing as a pancake or a cheeseburger and make it more awesome'er. You can't. You can't and your restaurant has a dumb name and is filled with douche wads
My opinions are flawless, just like cheap burgers.
13 comments to "Chefs who "reinvent" food!"