Dec 22 2009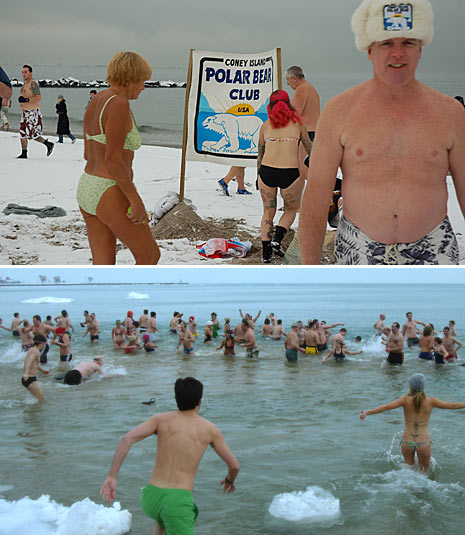 Assholes.
Look at me! Look at me! I am desperate to be noticed! MY ONLY GOAL IN LIFE IS TO BE ON THE NEWS! I'm swimming in the winter, can you believe how crazy I am? Love me. WHY DID YOU LEAVE ME DADDY?!?
These are the same kind of attention hogs that ride around on tall bikes, propose marriage in wacky ways and get married in some bullshit underwater wedding. You may think I am simply against fun. You are an idiot. I like fun, but swimming in a frozen lake in the middle of winter and having your cock and balls retreat into your body, never to be seen again, is literally the exact opposite of fun.
Guess what? POLAR BEARS don't even want to swim around in some godforsaken frozen ocean for 6 hours looking for some dumb fish to eat. It is a well documented fact that the suicide rate among polar bears is the second highest in the animal kingdom. Obviously the number one slot goes to Guy Fieri's tapeworms.
BREAKING NEWS:
Forget everything I just said, polar bear clubs are awesome!
14 comments to "Polar bear clubs!"