Jul 15 2008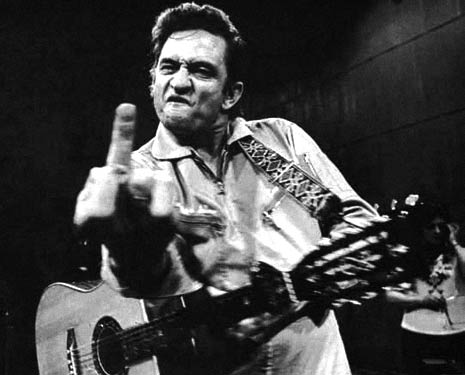 Let me start by saying this, Johnny Cash is the coolest person who ever walked the earth. It is impossible to be cooler than Johnny Cash. Hey, you know who is less cool than Johnny Cash? Justin fucking Timberlake. You know who's less cool than my uncle's balls? Justin-fucking-god-damn-Timberlake. This is why I almost threw my TV out the window and set myself on fire when I saw Justine's douchebag face in a Johnny Cash tribute video. Fuck off! Justin Timberlake isn't worthy to smell Johnny Cash's farts. I'm not so sure Cash isn't climbing out of his grave at this very moment on the way to kick his ass.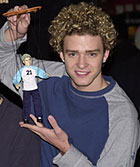 Can we all stop pretending we need to take this prancing, boy band, Michael Jackson rip off, ass wad seriously? I realize it's cool to prove how ironic you are by playing his crap music at your lame party but enough is enough. You've had your fun, now go back to playing music you actually like and your friends want to hear. Your mustache is enough to let us know how ironically awesome you are. Just look at that picture of him, do you think "The Man in Black" wants this turd and his pube hair in one of his videos? Do you think Johnny Cash would be whistling "I'm Bringing Sexy Back" to himself if he were alive?
Johnny Cash could not be more opposite of Justin Timberlake. Cash was the real deal, he was as honest as they come. When he sings about pain you feel pain. When he sings about love you feel love. When he sings about drugs you feel high. No focus group was telling Johnny Cash what to do or how to dress and if you asked him to make an appearance on TRL to promote his new single he would have kicked you in the balls and snorted cocaine off your tears.
There will never be another Johnny Cash but there will always be another Justin Timberlake. You're stinking up my list Timberlake!
6 comments to "Justin Timberlake and his lame ass!"