Sep 17 2010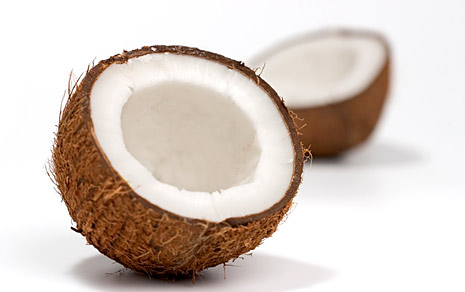 You son-of-a-bitch.
Just look at how cool you think you are, coconut. You think just because you are occasionally filled with boobs we should all give a shit about you. Here's an idea, don't taste like paste.
I sure do love foods that require power tools to eat. After 30 minutes of pounding and smashing, how do you reward me… with your shitty "milk" and your shittier "meat." Fuck off you round jerk.
You ruin everything you touch (with ONE exception). Oh, and you kill people! All you fans of coconuts just think about that for a second, your precious coconut with the cute little face on the shell wouldn't think twice about killing your stupid ass.
So if you want to eat an impossible to open, shitty tasting seed with a crappy texture, have fun, I'll be eating a delicious pluot in my car.
62 comments to "Coconuts!"