Oct 01 2010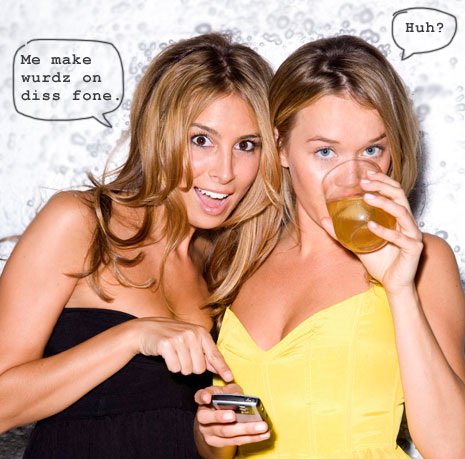 Take a nice long look at our future. We are fucking doomed.
Haven't bought your copy of "Flirtexting," the exciting new guide to flirting via text messages yet? Oh man are you dumb! No wonder you aren't married yet you stupid piece of shit, you are texting all wrong!
For example, when a guy texts you at 3 am saying "hhey gurl wha yo u doingf wanna blowjon me" how would you know to respond with "I guess so, might as well." Guess what? You just FLIRTEXTED! You are on your way to a rich and fulfilling life.
These two geniuses actually found a secret formula to make men do what they want… via text. I know, can you believe women finally know the secret? Up until now, getting a man to do what you want was virtually impossible.
And such a noble pursuit, controlling men with your cell phone. Their parents must be so proud.
Doomed.
7 comments to "Flirtexting!"