Oct 18 2010
Have you seen the new video for "The Kill" by "30 Seconds to Mars," Jared Leto's shit emo band? Of course you haven't because you aren't a 13-year-old girl. The premise is basically this… Jared Leto and his band check into a hotel with 10 suitcases of eyeliner and a desire to shit all over Kubrick's "The Shining." Then some screaming and intense glaring at the camera happens. Oh yeah, then Jared Leto fucks Jared Leto in a hallway.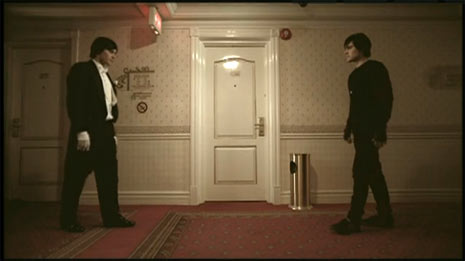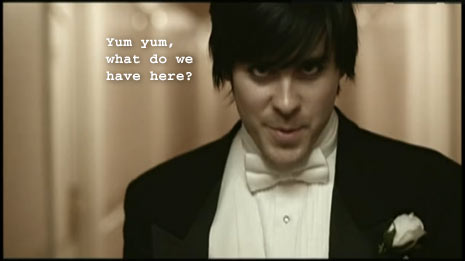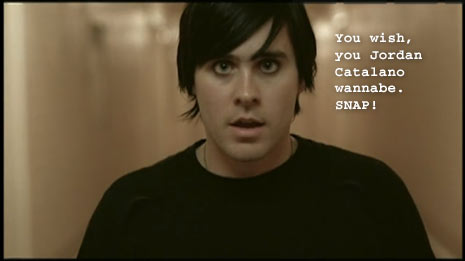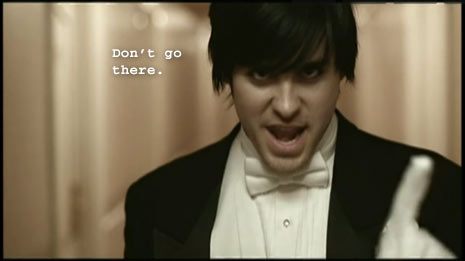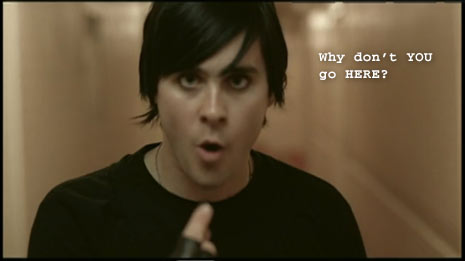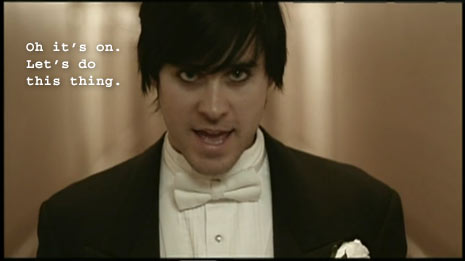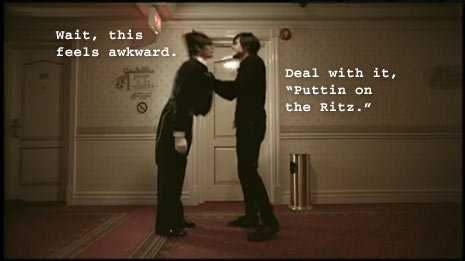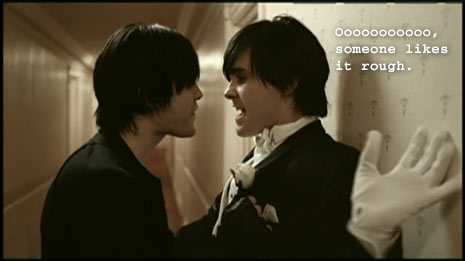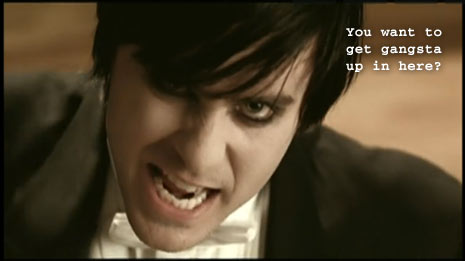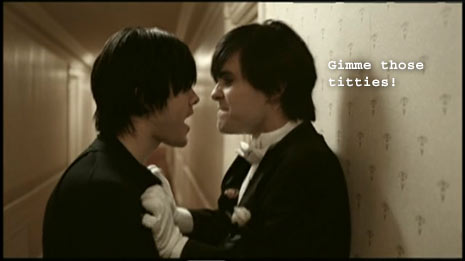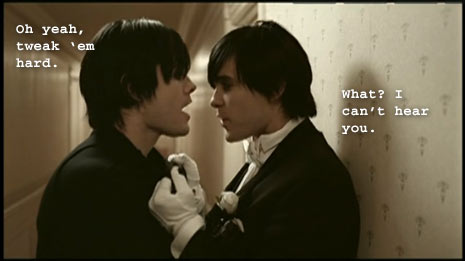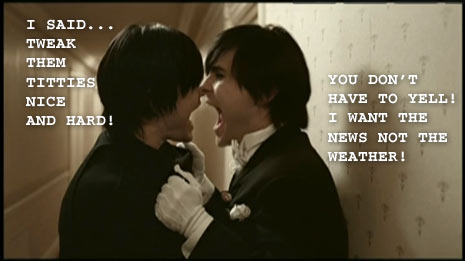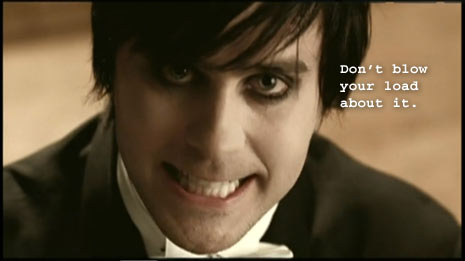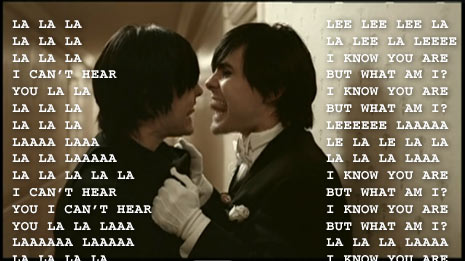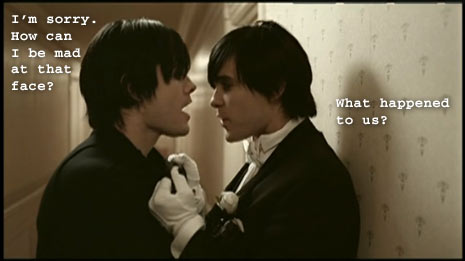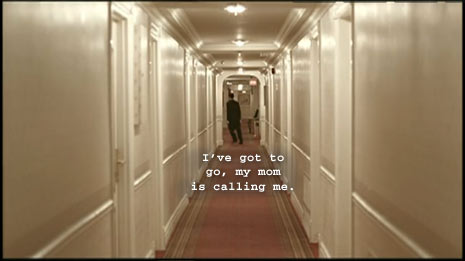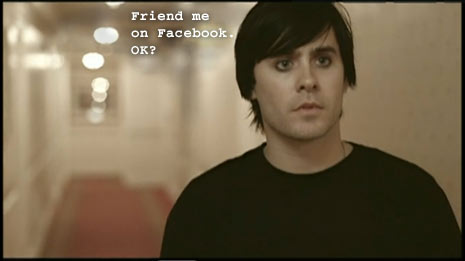 52 comments to "Jared Leto, his shit emo band and his fantasy to have sex with himself!"
#

OPisPhag

on 24 May 2014 at 4:08 am

Because of how terrible a person – in all facets of life – you are, I've formed a new scale to compare other things/people to. For example, on a scale of 1 to Fuckface, Adolf Hitler is a 7, the Devil is a 9, and you are a 10. Get it? Because you're a fuckface.

So witty and clever. By the way, Hitler is only a 7 on your scale? A monster who tortured and murdered 6 million men, woman and children? A barbarian who started a war that was responsible for 60 million casualties? This guy is only a fucking 7 on your scale? Fuck, you are dumber than I thought.