Nov 17 2010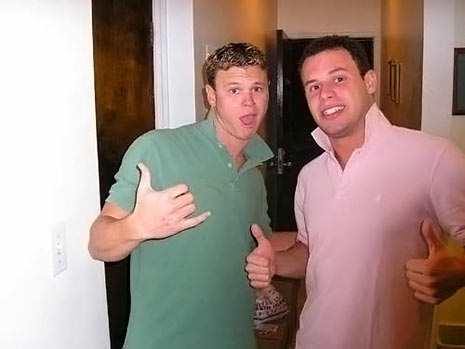 When I hear someone say "That's what I'm talking about" I immediately trace my steps and try to figure out how I ended up in this frat house and where the hell did my pants go?!?
I hate this phrase. It literally makes me cringe. Actual physical cringing takes place. It's never used to describe something genuinely awesome, like a cure for cancer or a box full of kittens. Instead, it's used to describe important events like witnessing your buddy vomit into his own hands. Everyone knows the correct response to that situation should be a gentle nodding of the head and a quiet "beautiful" whispered to yourself.
I would also like to point this bullshit out, thanks to a comment from JulieJulieJulie on the previous Rachael Ray post. The world is ending.
7 comments to "The phrase "That's what I'm talking about!""