Oct 06 2008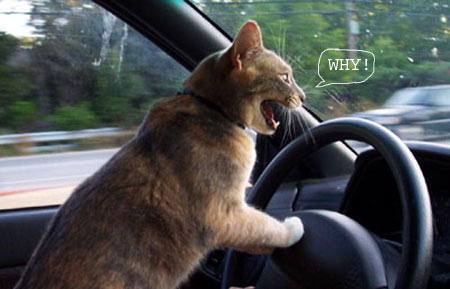 It is such a simple concept. When you are in a left turn lane and the light is green, pull your stupid car into the intersection so you AND the car behind you can turn left when the light turns red.
I feel comfortable saying that people who refuse to do this are the worst people in the world. They are monsters. They are worse than child molesters. They are essentially terrorists who terrorize our nation by giving awesome drivers like me small rage-induced strokes several times a day.
It's pointless to give these turds a friendly honk because it will only confuse their already overworked brains. All you can do is make sad, pleading faces and mouth the word "PLEASE" in hopes they will look in their rear view mirror and realize what a horrible person they are.
If you are one of these people please slap yourself and leave a written apology in the comments. Thank you.
21 comments to "People who don't pull into the intersection in a left turn lane!"