Nov 14 2008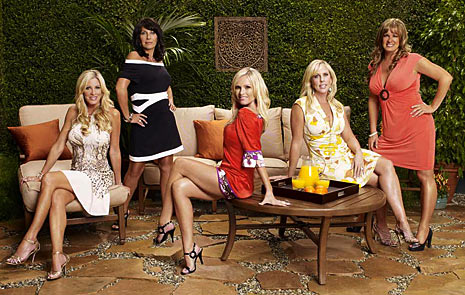 Who watches this shit? Seriously, I want names!
Who wants to waste their time watching a bunch of nouveau riche diva assholes walking around like their shit don't stink when OBVIOUSLY their shit do stink. Oh man, does it ever stink! There seems to be an endless supply of these jerks and and even more endlesser supply of people who want to watch them do nothing all day long. The list is long with crap like The Hills, Kimora Lee Simons, The Kardashians, The Housewives, My Super Sweet 16, etc. What is the fascination with these useless pieces of shit?
If I had a teenage child, especially a girl, I don't think I could own a TV. If my kid ever displayed any of the obnoxious traits these reality TV "stars" so proudly flaunt they would be on their way to military school the next morning.
I occasionally like bad TV and I understand the soap opera appeal of shows like The Real Housewives but it's just getting out of hand. There is something so painfully pathetic about a country on the brink of financial ruin that still focuses so much attention on these creepy jerks.
I need to take a shower.
9 comments to "The Real Housewives of who gives a fuck!"