Dec 02 2008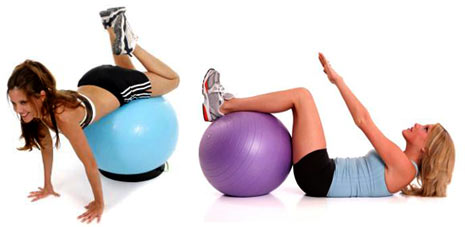 Oh brother, these people are the worst! Let me clarify… people who exercise are not on my list and people who feel better about themselves after a workout are also not on my list. I'm talking about the people who practically have a boner while exercising because they love it so much. I'm talking about people who enjoy working out WHILE working out.
For the record I exercise regularly. In fact I do this incredibly difficult workout called "super slow" that sounds stupid but I dare any of you to try it. It is fucking TORTURE! Super slow takes your body to its absolute limit and then goes past that limit until you want to cry. I would punch my trainer in her face if I could only lift my arms after one of her torture sessions. Shortly after exercising I feel great and proud of myself but I literally hate every second of the workout. I HATE IT!
I also belong to a normal gym and I see these people who love every second of it. They never leave! They are there every time I go. These people are evil and need to be stopped before they take over the world with their ripped abs and oily nipples.
Side note: do you really have to get naked at your locker and walk to the shower with your junk flapping around? Can't you wear a towel and get naked just before entering the shower? Sunday I was at the gym and I turned my head to find a hairy dick no more than a foot from my face. Why? This guy walked around naked like he was the last guy on the planet.
17 comments to "People who enjoy exercising!"