Aug 13 2010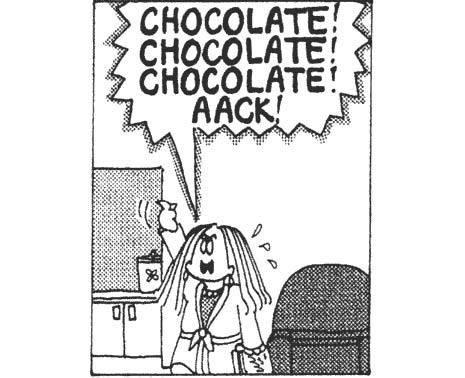 I'm sorry but this is bullshit! First, the love of my life goes and marries that stupid Irving (I'm twice the man) and now she has the balls to call it quits and leave us in the dark with only our feeble imaginations to guide us through Cathy's future! ARE YOU AACKING KIDDING ME?
Now you listen to me Cathy and you listen good, I don't want to live in a world without you and your mundane problems, and I sure as HELL don't want to lie awake at night wondering how your job at Product Testing, Inc. is going or if you were able to find a bathing suit that actually fits for once!
I was fully prepared to watch you grow old and die but you just had to fucking ruin everything. So much for the Cathy funeral I had planned. Happy?
Of course you aren't happy, you never are. "I'm eating too much chocolate… My cat keeps me up at night… Irving's mother is overbearing… I can't find my keys… Aack this… Aack that!"
You know, on second thought, who needs you and your problems? I have enough to deal with, lady!
Who am I kidding? I take one look at you in that robe and I fall right back in love with you. You melt my heart faster than a box of chocolates accidentally left in the car. Goodbye sweet sweet Cathy, I will see you in my dreams (my wet dreams).