Aug 31 2010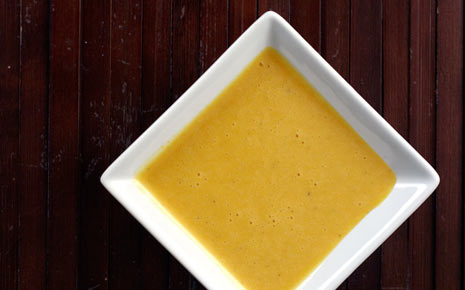 Fuck you, showoff!
Oooooh look at me, I'm too good to be normal mustard, I'm filled with honey from a bee's vagina.*
I know you are anxious to say "No way bro, honey mustard is the shit." Well, you are almost correct, just remove the word "the."
Good old fashioned yellow mustard is the Police and honey mustard is Sting. In other words, classic yellow mustard is America's Funniest Home Videos with Bob Saget and honey mustard is AFV with Tom Bergeron. What I'm trying to say is that yellow mustard is Swayze in Road House and honey mustard is Swayze in Dirty Dancing. Got it?
*I'm not 100% sure that honey comes from a bee's vagina but I'm pretty sure it does.
Honey mustard belongs on fucking Mars!