Oct 29 2010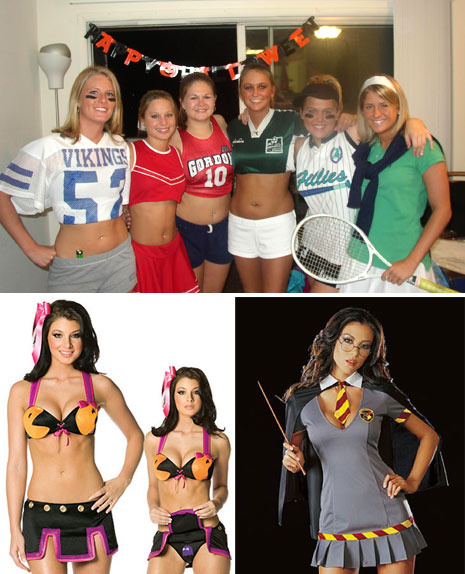 I don't care how "gay" this makes me, but I hate it when girls do the "hot" Halloween costume thing.
"Oh, what are you dressed as?"
"I'm a hot Guantanamo Bay enemy combatant."
"But you are just wearing lingerie."
"I know, right? What's a com-bat-ant?"
It's not the "hot" aspect I dislike, it's more about the lack of effort put into these whore outfits. I've spent the last two weeks driving around like an asshole looking for a wig and trying to find the exact right compressed air tank to accomplish my stupid costume and all these sluts have to do is show off their incredibly hot, young, tight bodies. Wait, I'm getting confused.
Here's the deal, I think Halloween costumes are best when they are horribly uncomfortable to wear all night, either physically or emotionally. For example, my friend sent me these photos from a party she attended last night. This fucking genius deserves some sort of "Halloween Commitment To Excellence Award" for cutting and dying his hair and walking around as king douchebag Guy Fieri all night! This guy even purchased official Guy Fieri wristbands! That is serious commitment. This guy is my hero!
It just isn't fair that this courageous man has to suffer so greatly while others just get to be slightly more slutty versions of themselves.
Who cares? Ignore me. OK assholes, have fun this weekend.