Nov 10 2010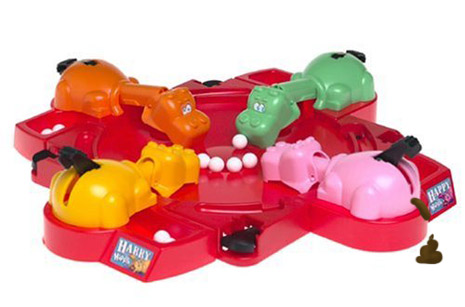 Yeah, that's right, Hungry Hungry Hippos sucks and it's about time someone was brave enough to say it.
This is where you get all angry and proclaim "It's a classic!" to which I reply, "It's a classic piece of shit, just like the Titanic was a classic ship or the Hindenburg was a totally classic way to travel." I am so tired of being right all the time.
What good is a game with zero strategy that takes zero skill to play? You literally only need a finger and the ability to slightly move said finger. What's that? Don't have a finger? Fine, use your toe. I'm sorry, you don't have arms OR legs? No biggie, use your tongue, your goal to eat balls will not be affected.
According to Wikipedia, which is never wrong, Hungry Hungry Hippos was invented by Hasbro senior game designer, Dickass McShitstain, while high on ether.
Fuck off Hungry Hungry Hippos.